Pastor and First Lady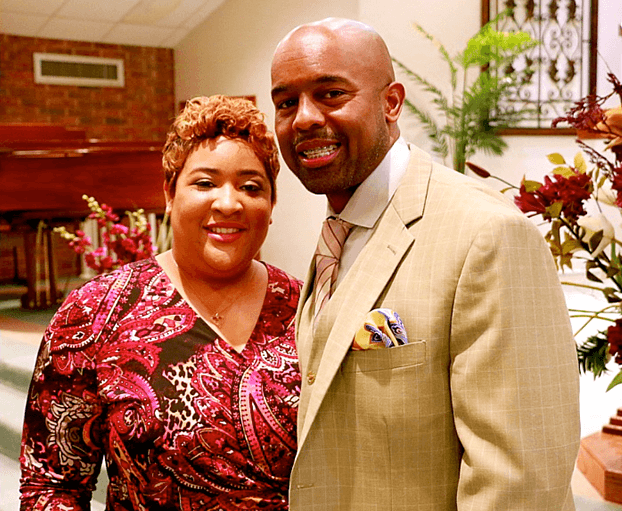 Herbert Fontnette is the servant-leader of Strong Tower Ministries, a vibrant and thriving church where Pastor Herb serves as both the founder and pastor since May 2014. Pastor Herb, as he is affectionally called, answered his call to preach in August of 2004 at his home church of Mount Calvary Baptist church under the leadership of Pastor Kurt Washington, where he also served as the assistant pastor for over nine years.
During this time, the Lord laid a burning desire within him to lead the people of God to a closer walk with the Master. After his departure from his home church, Pastor Herb began teaching Bible study in his living room to four people. Soon after, the Bible study outgrew the living room, and on May 11, 2014 Strong Tower held its first official service in the Holiday Inn Express. Since that time of humble beginnings, the Lord has blessed Strong Tower tremendously, as they have purchased their first official church building and youth facility. Pastor Herb has attended Grace School of Theology in the Woodlands, Tx. He also serves as the chaplain of Motiva Enterprises where he is currently employed.
He is a recipient of the prestigious Dr. Martin Luther King, Jr. "Let Freedom Ring" award for 2019, which honors those who have made positive impacts and contributions within the community. Pastor Herb has a passion for our youth as he attempts to equip and empower them to become future leaders and disciples of Christ. On May 13th, 2000 he married his teenage sweetheart, NaSondra Fontnette. But most importantly, he is a sold-out child of God and believer in Jesus Christ. 
---
Lady NaSondra Fontnette is the proud wife of Pastor Herb. She is a graduate of Lamar University and has worked in Higher Education for over 20 years. She attended Grace School of Theology in the Woodlands, TX along-side Pastor Herb for several years. She also serves on the Board of Directors for Strong Tower and is Strong Tower's Administrative Registrar. She is active in many of the ministries but has a passion for the Power of One marriage ministry where she co-teaches with Pastor Herb. Lady Noon, as referred to by the members, is grateful the Lord has allowed her to serve His people and believes that prayer is one of our most precious Gifts a Christian can have.